Water Damage Restoration in Carson City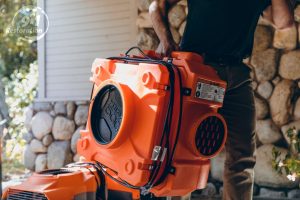 When water strikes in the Carson City area, residential and commercial property owners can rest assured knowing there's a highly trained water damage restoration team in the area. 911 Restoration of Carson City is ready to provide peace of mind and total property restoration when disaster strikes. The highly trained team of IICRC technicians is able to handle property damage of any size due to the training, experience, and equipment used when providing water damage restoration services.
At 911 Restoration of Carson City, our team knows how stressful dealing with water damage can be. Water can enter a property in a variety of ways including faulty appliances, pipe bursts, sewage backup, roof leaks, or through cracks in windows. The water damage restoration experts will detect where the water is coming from and determine the best course of action to get your property to a pre-damage condition. Our goal is to provide the best restoration services in the Carson City area, no matter the time of day. Because we know that disasters seem to strike with little to no warning, the water damage restoration team is available 24/7, 365 days per year.
Get the water damage restoration services you deserve from a highly trained that you can trust. 911 Restoration of Carson City has been the choice for many Reno area home and business owners when faced with disaster. Count on our team to provide you with peace of mind and total property restoration.
Call the water damage restoration experts in Carson City today!
Experts in Providing Total Property Restoration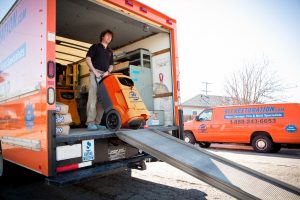 Dealing with water damage is no fun. However, getting water damage restoration services is not something property owners should put off. When water sits for an extended period of time, it is likely to cause further damage. So, now you have found yourself with more issues and a higher restoration bill. At 911 Restoration of Carson City, our water damage restoration team knows that time is often of the essence. For this reason, when property owners call for services, the water damage restoration team will arrive within 45 minutes. They will begin by assessing the damage in order to determine what is damaged, what caused it, and the best route to take in order to restore the property.
Choosing the highly trained IICRC-certified technicians at 911 Restoration means you receive more than just restoration services. Our team truly cares about property owners and their needs during stressful times. The goal of the water damage restoration team is to get your property back to pre-damage condition, but more importantly, be there for you every step of the process. In order to offer the highest level of water damage restoration services in the industry, we offer benefits that include:
Free visual inspection for property owners only

Leak detection and repairs

Testing and evaluating structural damage caused by water damage

Complete property restoration

Water extraction, drying, and dehumidifying

A team of water damage restoration experts that truly care and understand your needs
Every water damage restoration project is treated as if it were our own. Property owners can feel confident that when 911 Restoration of Carson City arrives to provide restoration services, we won't leave until the job is finished.
Mold Removal Services Providing a Fresh Start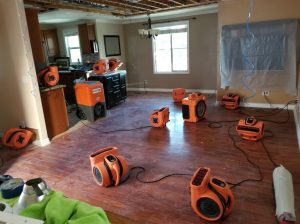 One reason it is important to seek water damage Carson City services is because the longer water sits, the more likely a mold infestation is to form. Mold spores can begin to colonize in as little as 12 to 24 hours when exposed to a water source. Therefore, it is important to seek help from our water damage restoration team when an issue is detected to avoid the need for mold removal. However, there are instances where damage can be hard to see.
Mold can present itself in many different sizes, shapes, and colors. Each infestation is unique and will require mold removal services tailored to the issue at hand. It is important to seek help from mold removal experts, however, because mold can cause issues to health. Many people experience cold-like symptoms when exposed to these infestations for an extended amount of time. In addition, the mold could contain seriously harmful bacteria which only highly trained mold removal experts would recognize. It is important to keep yourself and those who inhabit the property safe when an infestation occurs.
If your property is in the need of restoration services, call the team at 911 Restoration of Carson City. Our team will work quickly and efficiently to get you on the path to a fresh start.
Serving the communities of Carson City, Dayton, Gardnerville, Indian Hills, Minden, Mound House, Stateline, Virginia City, Washoe Valley, Hawthorn, Yerrington, Silver Springs, Topaz Lake, CA, Markleville, CA, and surrounding areas.