Service Areas
911 Restoration of Carson City places a high priority on providing prompt and dependable service to restore your property from water damage while also ensuring the utmost care and attention to detail. Our restoration team is available in your service area 24/7 and utilizes the latest tools and techniques to promptly assess and restore every part of your home to its original condition. Regardless of the complexity of the situation, we put forth our best efforts to eliminate standing water, dry out affected areas, and repair any water damage. You can rely on us to deliver outstanding results with both speed and efficiency.
Flooding or Water Damage? Call Us Today (775) 419-0122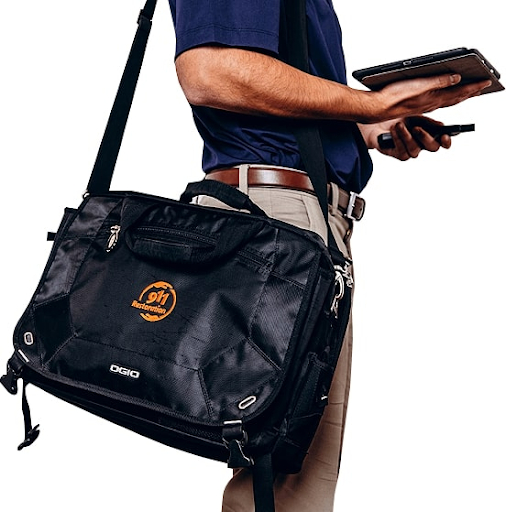 Around-the-Clock Water Removal Services Available
We understand that unexpected water damage can be a stressful and overwhelming experience for Carson City homeowners and business owners, especially when it occurs during odd hours. This is why we provide lightning-fast and 24/7 emergency water damage restoration services, every day of the year. Our compassionate team places a strong emphasis on maintaining clear and open communication with you throughout the entire restoration process, giving you the peace of mind that we are handling everything with urgency and efficiency.
Quick Response Time for Water Emergencies
Effective communication is essential when water damage impacts your home or business in Carson City. At 911 Restoration of Carson City, we prioritize maintaining exceptional communication with our clients. Thanks to our strategic office locations, we can promptly respond to water disasters of any magnitude. We understand the importance of time in preventing further damage and mold growth, which is why we offer emergency services immediately. You can depend on us for prompt and reliable assistance, with a commitment to keeping you informed throughout every stage of the restoration process.
Restoration Professionals with IICRC Certification
It's important not to leave your water damage restoration to just any company! Our business takes great pride in our certified expertise in this field. With our extensive experience and advanced training, we possess the necessary knowledge and skills to efficiently dry and restore your property with both speed and precision.
Our team utilizes only the most current and scientifically-proven drying methods available, and we provide comprehensive documentation to confirm that the job is completed correctly. When it comes to water damage, it's crucial to choose nothing less than certified excellence. Take a look at our training and certificates to discover why we're considered the best in the industry.
Locally-Owned Restoration Franchise Company
At 911 Restoration of Carson City, we are proud to be a locally owned and operated franchise business with a national network of locations. 
We are proud to serve our local communities:
And the surrounding Carson City areas!
Step-by-Step Process for Water Damage Restoration in Carson City, NV
Water damage can stem from a variety of sources, and each incident is unique, requiring a customized approach to restoration. However, the general procedure for handling water damage remains consistent and follows a specific series of steps to ensure a comprehensive and thorough resolution, regardless of the source.
1.  First Contact in Emergency Situations
To begin the process of restoring your property, all you need to do is give us a call! Our friendly and experienced staff will be there to assist you from the moment you reach out, guiding you through every step of the process. We may ask a few questions to gain a better understanding of your situation and determine the necessary resources needed to provide you with a Fresh Start!
2. Preliminary Damage Inspection and Evaluation
Performing a thorough assessment of the water damage on your property is a crucial step in creating an effective restoration plan. By carefully examining the type and scope of the damage, we can determine the best course of action. This crucial process allows us to create a personalized plan that addresses all aspects of the damage, leading to a successful restoration.
3. Water Extraction/ Water Cleanup And Removal
We recognize the importance of minimizing damage and preventing mold growth, which is why we initiate the water removal process as quickly as possible. With our powerful pumps and vacuums, we can extract hundreds or even thousands of gallons of water in a single go, making significant progress in restoring your property. You can trust us to take immediate and decisive action to restore your home or business to its pre-loss condition.
4. Removal of Moisture and Humidity
Once we have removed the bulk of the water, we focus on eliminating any hard-to-reach water using specialized equipment. Our team utilizes advanced and non-invasive scientific drying techniques to extract any remaining moisture from your property. With the use of air movers and dehumidifiers, we ensure that all water is completely eradicated, leaving your property dry and free from any residual damage.
5. Sanitizing And Cleaning
At 911 Restoration of Carson City, we strive to exceed expectations in restoring your property to its pre-loss condition. This includes thorough cleaning, repairing, and disinfecting of all affected items and structures that can be restored after water damage. We use a variety of advanced techniques to clean contents, as well as specialized industrial air scrubbers and fogging equipment to eliminate any lingering odors. You can trust us to not only leave your property dry but also immaculately clean and with a fresh scent.
6. Final Steps In Restoration
Our systematic and efficient approach to water damage emergencies ensures a comprehensive response that minimizes damage and restores the affected area to its pre-loss state. While the strategy may vary depending on the specific details of each case, the goal remains constant: to protect and renovate your damaged property and provide you with a Fresh Start that you can depend on.
Clear Communication During Water Damage Crisis
911 Restoration of Carson City places a strong emphasis on exceptional communication as a vital component of their water damage restoration services. The company recognizes that transparent and consistent communication is essential to ensuring a smooth and worry-free experience for their clients. Therefore, their team of experts is well-versed in keeping clients informed every step of the way, from the initial emergency call to the final stages of repair and restoration.
Our IICRC-certified technicians are available around the clock to address any questions or concerns that clients may have. We understand that water damage restoration can be a stressful and overwhelming experience, and we strive to provide regular updates and reassurance throughout the process. By maintaining clear and consistent communication, we ensure that you feel fully supported and satisfied with the outcome of your water damage situation.
Reliable Water Damage Restoration Services for You
911 Restoration of Carson City understands that a water emergency can be a distressing experience for homeowners. Therefore, we place a high priority on a swift response, utilizing the right equipment and trained professionals to ensure that your property is restored to its pre-damaged condition. You can trust us to make your property look like new again.
If you have any questions or concerns, please do not hesitate to contact us at (775) 419-0122. Our team is here to assist and support you through the entire water damage restoration process, allowing you to rest easy knowing that everything is under control. Contact us today, and we will ensure that your property is restored to its pre-loss condition, making it appear as if nothing ever happened.
911 Restoration of Carson City values our customers' feedback, which serves as a testament to the high standard of service we provide. We take pride in the numerous positive Google customer reviews, which are a reflection of the hard work and commitment of our team to providing top-notch water damage restoration services.
Our dedication to excellence is evident in every task we undertake, and we are proud to deliver the best possible outcome for every water damage situation.
911 Restoration of Carson City is located at 2407 Blue Haven Ln Carson City, NV 89701.