Mold Removal Carson City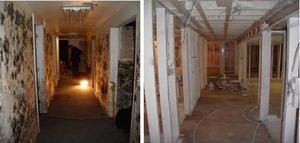 If your building does need mold remediation, we can typically section off a portion of the home or business with a vapor barrier so that you can stay open or keep living in the environment.
We focus on the customer, so we want the disaster and restoration process to cause the least amount of disturbance possible.
Call us for your free visual inspection and professional mold removal Carson City services today.
The Mold Free Guarantee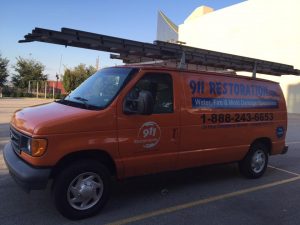 911 Restoration is determined to keep our customers safe and happy. While mold is made of spores that exist everywhere, the problems occur when the spores create a cluster and start to multiply in a single location.
Our mold removal Carson City specialists use a variety of industrial-grade mold decontamination equipment to clean the air. Once finished, a third-party inspector will check the air quality.
If for any reason the inspection does not pass, our mold free guarantee means that we will continue our work on the contaminated site until the molecular mold spores have dispersed beyond a passing test.
Call 911 Restoration of Carson City for mold remediation today and take advantage of our mold free guarantee.
How do I know if I have Mold?
There are a few signs to check for to determine whether or not you have mold:
If you smell a musty odor
If a particular part of your property is more humid than other parts
Pink or black spots on your wall
If a musty smell leads you to a humid section of your home where you find pink or black fuzz on your walls, call 911 Restoration so that our mold removal Carson City technicians can help you with a free visual inspection. Ultimately, having a professional determine whether or not mold exists in your home is the best way to be safe.
Contact 911 Restoration of Carson City and we will be glad to give you the peace of mind you deserve.