Water Damage Restoration in Carson City, NV
911 Restoration of Carson City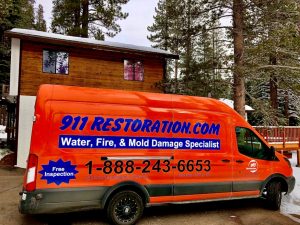 Dealing with water damage in Carson City? This area is no stranger to strong storms and flooding. Water damage can occur in a variety of ways, whether it be a natural disaster, poor maintenance, or even a freak accident. No matter what the cause is, 911 Restoration of Carson City is the water cleanup company to call during any disaster.
At 911 Restoration of Carson City, our highly trained water damage restoration professionals have the knowledge, training, and equipment needed to provide total property restoration. Our goal is to give residents peace of mind when damage strikes and the stress sets in. The IICRC technicians are available 24/7, 365 days per year for restoration services. Within 45 minutes of the initial phone call, the water damage restoration techs will arrive at the property. The techs begin with an assessment of the property's damage. This will help them in determining what caused the water and what restoration cleanup services are needed.

Residential and Commercial Property Owners Depend On Us
If your residential or commercial property has become a victim of a disaster, call the pros at 911 Restoration of Carson City at (775) 419-0122. The highly trained water damage restoration technicians have the experience and equipment to restore even the worst damage. We understand how stressful dealing with water damage can be, sit back and relax while we give your property a Fresh Start.
Comprehensive Property Damage Restoration When You Need It
At 911 Restoration of Carson City, we offer a Fresh Start with our comprehensive selection of property damage restoration services, including but not limited to:
Service area map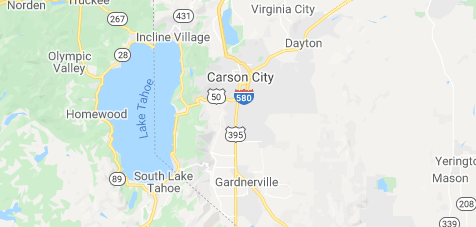 Water Damage Restoration in Carson City, NV
When water damage in Carson City strikes a property, it can be an extremely challenging cleanup task for homeowners. The water damage restoration cleanup crew of 911 Restoration is ready to take on the challenge and provide your Fresh Start. It's common for property owners to think they can clean up the damage alone. However, when dealing with water damage there can be more than what meets the eye. Calling the pros at 911 Restoration will help keep you safe, all while getting your property back to pre-damage condition. Call us at (775) 419-0122 and see how we can help.

At 911 Restoration, we provide water damage restoration services such as:
Frozen pipe repair

Flood cleanup and repairs to damage

Disaster cleanup

Sewage backup cleanup

Carpet water damage repair

Ceiling leak repair

Crawl space cleanup

Emergency water damage restoration

Water extraction

And more!
Call the pros at 911 Restoration when dealing with water damage in Carson City. The water cleanup crew can provide the services you are looking for, no matter the time of day. We are available during early morning hours, late evenings, and holiday weekends to ensure your property receives water damage restoration quickly after the problem arises.
Client Testimonial
sean lobeck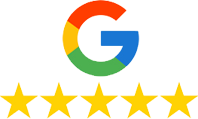 "My basement flooded, 911 restoration came out and immediately got to work they got down in the muck and pumped all the water out then properly dried and replaced the vapor barrier 🙏👏👏."
Sanitization Services & Disinfection Solutions
With the coronavirus leaving such a large impact worldwide it's clear more than ever how important it is to band together. No business or individual is unaffected. Fortunately, we can all do our part to combat this problem. One of the most important things we can all do is maintain our personal hygiene. After water damage restoration in Carson City, it's important to get the area cleaned and sanitized. 
In the case of property owners, they can take things a step further by ensuring the building becomes safe again for anyone who comes in contact. That's why 911 Restoration of Carson City is ready to deliver sanitization services in addition to various disinfection solutions for both residential and commercial properties. Each of our IICRC-certified technicians is trained to follow all current CDC and EPA protocols to maintain full compliance while delivering sanitization services. As a community, we need to rise together. With us, your peace of mind is in capable hands.
Mold Removal in Carson City, NV
When water damage is present, time is often of the essence. The longer the water sits, the more likely the damage is to get worse. One example is that the water becomes the source of mold spores and causes a fungal infestation. These infestations should be handled with caution and care because they can cause harmful side effects.
At 911 Restoration of Carson City, mold removal services are one of the many cleanup services we offer. When searching for a company to get rid of mold in your house or business, we are the company to call. When Carson City and Reno residents choose our mold removal crew, they receive benefits like:
Free visual mold inspection for property owners only

Residential and commercial mold removal

Structural drying and dehumidifying to ensure complete mold remediation

Third-party laboratory mold testing

Professional mold inspection
Contact 911 Restoration of Carson City at (775) 419-0122 to get the services you deserve from a restoration company you can trust.
Fire Damage Restoration in Carson City, NV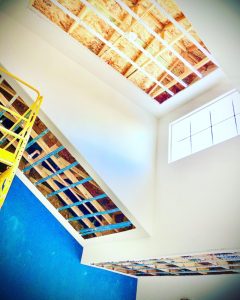 Property damage can happen in a variety of ways. However, fires can be the most devastating – emotionally and to the property. 911 Restoration's fire cleanup crew understands what property owners may be feeling during this time and will do everything possible to help ease the stress.
Fire restoration clean-up services include:
Free fire damage assessment for property owners only

Direct insurance billing

Cleaning of dishes, surfaces, and furniture

Smoke removal

Odor removal

Smoke damage restoration

Complete fire damage restoration

Packaging and storing of undamaged items

Soot removal

Free insurance consultation

And more
Your safety and the safety of those who live or work on the property are our number one concern. 911 Restoration of Carson City can be relied on to provide complete fire restoration services and take every step to provide your Fresh Start. We'll even clear out the water damage made by the Carson City Fire Department. 
Sewage Backup Cleanup and Disposal
Not only does a sewage backup stink, but it can also cause a lot of unwanted property damage. On top of that, sewage water poses the threat of causing health issues when water cleanup isn't handled quickly. Get rid of the smell and potential health hazards by calling the sewage removal companies pros when backup strikes.
Sewage water can contain deadly pathogens and bacteria. This is the main reason why sewage cleanup should be handled by experienced water damage restoration techs. At 911 Restoration, we have the equipment, training, and experience to restore your property and peace of mind. Call us at (775) 419-0122.
Disaster Restoration in Carson City, NV
Carson City and Reno area residents are aware of Mother Nature and her threats. Fires, floods, storms, and snow are just a few natural disasters the area may experience. Next time your property is in need of disaster restoration services, 911 Restoration has your back.
Strong storms with high winds can leave behind a large amount of property damage. This could lead to roof damage, which results in in-home flooding. The water cleanup crew can give you emergency restoration services when a disaster hits your property.
Despite the disaster, our experts have what it takes to provide complete property restoration. Get your property better than new by calling 911 Restoration of Carson City today!
Commercial Restoration in Carson City, NV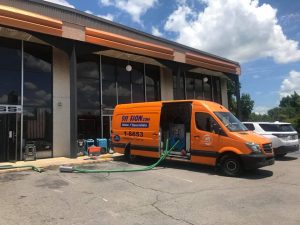 If you own a business in the Carson City area, then you know it's important to keep up with the property's appearance. Oftentimes, first appearances can be the deciding factor on whether or not a customer does business with you. For this reason, it is important that your commercial property is always in good condition. Damage to the exterior of the property can steer potential businesses away. Rather than losing out on business, contact our experts for property cleanup.
As a commercial property owner, you know time means money. More time spent providing restoration cleanup services means less time spent on productivity and bringing in revenue. Get back to business with 911 Restoration by calling today at (775) 419-0122!
Serving the communities of Carson City, Dayton, Gardnerville, Indian Hills, Minden, Mound House, Stateline, Virginia City, Washoe Valley, Hawthorn, Yerrington, Silver Springs, Topaz Lake, CA, Markleville, CA, Stagecoach, Smith Valley, and surrounding areas.
Disclaimer: Our services are generally outside the scope of a licensed contractor. As such, we are not licensed by the Nevada State Contractor's Board. We follow state and local laws diligently.