Fire Damage Restoration in Carson City
Carson City has a lot to offer. Its diverse climate includes stunning desert landscapes and snowy mountains. It's no wonder outdoor activities like hiking, snowshoeing, and horseback riding are popular in this area. 
Unfortunately, the heat can get pretty intense in Carson City. The average temperature has increased more than any other city in the U.S. over the last 30 years.
With global warming on the rise, wildfires have become one of the most destructive forces in recent years.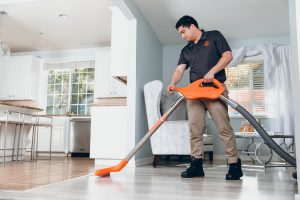 states with hot, dry climates like Nevada, the risk of fire increases greatly. 
Call us at (775) 419-0122 and please allow us to offer you a free visual inspection.
Fire Damage Restoration in Carson City and Surrounding Areas
Fires spread quickly and do a ton of damage in a short amount of time. It can be difficult to know what to do when your personal safety is at risk. Before you know it, your home or business in the Carson City area has fire damage. 
After a fire, the aftermath is challenging. Even if your facility is still standing, there's probably water damage carson city from the sprinkler systems or fire hose. Your building and furniture are soaked, and you worry mold could grow inside your property. You probably need to test for structural damage, or else your building could collapse. Inside, the smell of smoke is everywhere. Soot coats your belongings and surfaces in a black, sticky mess. You need a place to store your stuff, as well as somewhere to stay during repairs. You need to file an insurance claim, but you don't know where to turn.
If you live in Carson City, Dayton, Gardnerville, or the surrounding areas, turn to our staff at 911 Restoration of Carson City for all your fire damage restoration needs. In addition to fire cleanup, we handle all kinds of property restoration, including mold removal, disaster restoration, and more. We're even open 24/7/365, because emergencies like fires can happen any time, anywhere.
When your home or business experiences a fire, don't wait. Give us a call and we'll be there within 45 minutes or less to start restoration. 
What is Puffback, and How Does it Affect Your Property?
Whether you're buying new property or exploring renovation, one thing to consider is your heating system. While natural gas and electric are the most common systems, oil heat is growing in popularity, thanks to comparatively low cost and abundant supply. In a climate like Carson City, with lots of snow and cold desert nights, property owners need a heating system they can count on.
The downside to oil heat systems is that combustion can occur. These small combustions cause your heating system to spew soot, which coats your property in a dark, sticky substance known as puffback. Puffback can happen all at once, or slowly over time. Either way, it's very difficult to get rid of.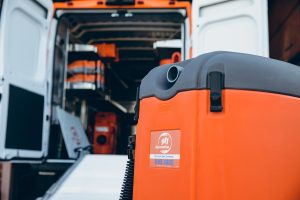 When you need puffback cleanup, trust our expert staff at 911 Restoration of Carson City. Our professional cleaning services remove tough, greasy soot after a fire or furnace combustion. We use effective techniques like soda blasting for smoke removal and puffback. If you have smoke damage, our fire cleanup professionals guarantee permanent odor removal as well. 
We also offer structural testing and complete property restoration. If you need to replace your heating system, we'll have a knowledgeable staff member offer guidance. 
No matter what your fire damage restoration needs, give us a call. Call us at(775) 419-0122 and learn how we can help.
The Most Important Part of Fire Damage Restoration
At 911 Restoration, we know a fire can leave you stressed, upset, and overwhelmed. During restoration, you need more than smoke removal or puffback cleanup. That's why our friendly staff will clean your surfaces, dishes, and furniture after a fire. We'll also pack and store your undamaged items safely, and help with inventory and lost itemization. We'll dry your furniture and surfaces if they have water damage, and we can even do a mold inspection to put your mind at ease.
In addition to fire damage restoration, we also direct our customers to a fire information center. This provides resources for people and families who need assistance after a fire. Call us at (775) 419-0122 and see how we can help you.
Insurance claims can be complicated, especially after a fire. At 911 Restoration of Carson City, we offer all our customers a free insurance consultation. Do you need help with your paperwork? We work with all insurance companies. One of our agents is always available to answer any of your questions or concerns.
When you need support and compassion after a fire, give us a call at 911 restoration owner