Fire Damage Restoration in Carson City
Recovering after a property fire is an arduous job that requires a fire restoration team that cares and understands your needs throughout the entire ordeal.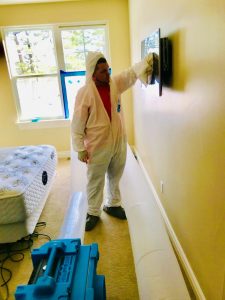 When a fire occurs in your home or business, you need to call 911 Restoration of Carson City as soon as the firefighters have put out the flames. Your property will be left with smoke stains on the walls, ash, and soot in all the crevices, flooding from the fire hoses, and the potential for mold if the disaster is not restored correctly.
The fire restoration operation is licensed, insured, and bonded to professionally handle all types of fire and water damage restoration for you after it has been impacted by fire and smoke.
911 Restoration of Carson City will provide a free fire damage assessment to determine the extent of the damage and figure out exactly how to implement the best smoke and odor removal services.
The fire restoration unit understands that you are a victim of a fire, then you may require complete property restoration services, including receiving water damage restoration and even mold removal.
Call the 911 Restoration of Carson City fire information center for more information on how we can help you fully recover after a property fire has impacted your home or business.
Smoke Odor And Fire Restoration After A Blaze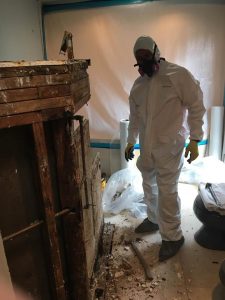 Once the property is safe to reenter, the fire restoration crew will perform pack-out services to remove your unaffected items from the scene and keep them stored safely until the restoration is complete.
Depending on the type, length, and temperature of the fire, the actual fire restoration process can vary greatly. For your safety, you might be required to stay somewhere else until the restoration is complete.
The water damage restoration team will quickly get to work extracting water from the fire hoses, repairing any structural damage, cleaning up smoke and soot stains, and deodorizing the premises.
Getting the smoke out of your property soon after the fire took place is key to stopping harmful odors from lingering out in your vents and porous materials, which is why the fire restoration team springs into action so quickly.
The fire restoration professionals have the proper means to find and eradicate any odors and stains that may be in your vents or hiding behind your drywall. So, call 911 Restoration of Carson City right away, and they will implement the reconstruction and renovation needed to make your home look better than new.
Free Insurance Consultation For Your Fire Damage
If you have never had to deal with fire restoration insurance before then, you may be confused as to what is and what is not covered by your insurance policy.
The fire restoration team will go over your policy in detail with you to figure out what information you need to send your provider. It is necessary to take inventory of your lost items, along with receipts, and communicating that list to your insurance company.
Once the list has been compiled, and the water damage restoration team has determined what repair services need to be implemented, they will directly bill your insurance provider, leaving you entirely out of the transaction.
Most likely your property will need a mix of fire and water damage restoration, both services that 911 Restoration of Carson City offer. This makes up your one-stop-shop for all smoke, soot, and ash removal, not to mention water damage restoration services.
The Carson City office is filled with a water damage restoration team that genuinely cares about providing you with the peace of mind you need during and after a property fire has taken place. So, give the fire restoration specialists a call right away!