Water Damage and Mold Removal in Dayton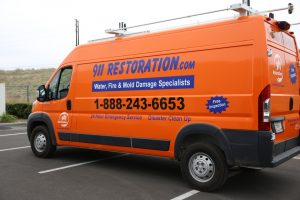 You can get professional help within 45 minutes of a flood, snowstorm, or pipe burst in Dayton. The help you need with water damage restoration and mold removal is available from 911 Restoration of Carson City. Our IICRC-certified flood cleanup crews are on-call to provide you with a Fresh Start 24/7/365. Contact us now to get:
A Water Damage and Mold Inspection

Help with Frozen Pipes 

Carpet Water Damage Cleanup

Assistance with Flooded Basements and Crawl Spaces

Sewage Water Cleanup

Mold Decontamination and Odor Removal
Dayton water damage restoration techs have the experience and training to address all of your needs after a flood or a pipe burst. Mold removal techs can develop a personalized plan to return your property to perfect condition after they complete a water damage and mold inspection in Dayton.
Call us at (775) 419-0122 and please allow us to offer you a free visual inspection.
Here at 911 Restoration of Carson City, we believe that you deserve fast help from flood cleanup and mold remediation professionals after you experience property damage. Take immediate steps to get back your peace of mind by contacting us at any time of the day or night.
How Long Does Dayton Water Damage Restoration Take?
It is important to handle water damage restoration and mold removal in Dayton as quickly as possible. Taking care of flood cleanup quickly reduces the overall damage to your property and can even reduce property restoration costs. The pros at 911 Restoration of Carson City can generally complete water damage restoration within a week.
However, you should be aware that some blizzards, floods, sewage spills, and pipe bursts will require extra work. The mold remediation and flood cleanup experts at 911 Restoration of Carson City can provide you with a more exact estimate on restoration times after they complete your water damage and mold inspection.
Techs are licensed, bonded, and insured to handle water damage repairs and mold decontamination in Dayton quickly. You can rely on us to repair your residential or commercial property so you can get your life back to normal.
Call us at(775) 419-0122 and learn how we can help.
Do You Need Mold Remediation in Dayton?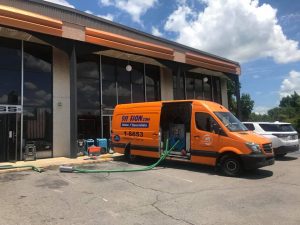 Water damage events – including pipe bursts – can cause obvious damage to your property. They can also allow mold to get a foothold in your home or business. For this reason, you may need mold remediation in Dayton after a flood, sewage spill, or pipe burst.
The Dayton flood cleanup and mold remediation techs at 911 Restoration of Carson City can look for signs of fungal growth with a mold inspection. If they spot mold, they can begin mold removal right away by:
Isolating Areas with Fungal Growth

Setting Up Air Filters to Remove Mold Spores

Cleaning and Disinfecting Infested Areas

Performing Total Mold Decontamination
You can contact us as soon as you notice water damage or mold growth. Water damage restoration and mold decontamination techs in Dayton can race out to your property, where they will work tirelessly to bring your property back to better-than-new condition.  Call us at (775) 419-0122 and see how we can help you.
Servicing the cities of Carson City, Dayton, Gardnerville, Indian Hills, Minden, Mound House, Stateline, Virginia City, Washoe Valley… and surrounding areas.