Water Damage Carson City
911 Restoration of Carson City
Water damage, fire damage, and all other disaster restoration services can be handled by 911 Restoration of Carson City. We are available 24/7 for emergency response and work directly with all insurance companies. The best part is that our water damage Carson City company strives to provide a fresh start for all our customers. That means we want you to find a second chance on the other end of disaster.
If a fire burns down your property or a flood ruins your building, we act fast to make an even better outcome. Our goal is to make the customer happy by giving them their home or commercial property back even better than it was previously.
Our water damage Carson City professionals can help you with
Flood cleanup
Mold remediation
Disaster restoration
Smoke removal
Sewage backup cleanup
Fire damage restoration
Odor removal
Crawlspace cleanup
Call 911 Restoration for any of these services and we will show you a fresh start.
Water Damage Restoration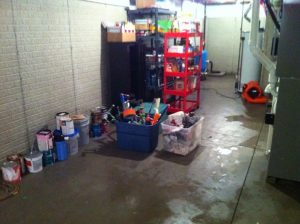 Our water damage Carson City specialists will respond within 45 minutes to any water damage restoration call because we recognize this as an emergency. The longer water is allowed to spill into your residential or commercial property, the more damage will occur. As soon as we arrive to an active flood, we shut off the water line to stop the flow of water, shut off the breaker to ensure no electrical outlets short, and start the drying process.
Speedy water extraction is vital to keep the repairs to a minimum. We will arrive as soon as possible, setup the equipment, and start pumping the water out. 911 Restoration is locally owned and operated, while being backed by a nationwide franchise. That means you get the benefits of both. Our customers receive the care and respect garnered from a mom and pop shop while getting the professionalism from a major brand.
Thanks to this set up, we are able to work with all insurance companies and even file your claim for you. Call us for water damage restoration.
Mold Removal
Anytime water damage restoration takes place, mold removal is next. Mold grows when excess moisture exists in a small space. Naturally, mold would start to grow after floods or leaks. Whether you found a leak in your home and called our water damage Carson City technicians for flood cleanup, or you found mold on your walls and called for our free visual mold inspection, it is important to have both water extraction and mold decontamination performed to ensure a healthy environment.
The best part is that if the water damage that caused the mold is covered by your homeowners' insurance policy, the mold will likely be covered as well.
Call 911 Restoration for mold removal and we will even provide you with a Mold Free Guaranteed.
Fire Damage Restoration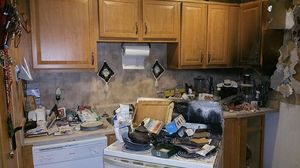 Fire damage restoration is a different type of disaster. After the fire department puts out the fire, call 911 Restoration of Carson City for fire and smoke removal. We know that there are many questions after a fire damages your home or business, so we developed the Fire Information Center (FIC) to help you with just that.
Our fire damage restoration Carson City representatives are standing by to answer all your questions about the process from your current predicament to the final walk through once we have set up your fresh start by restoring your property.
Call us for all the information you could need for fire damage.
Sewage Backup Cleanup
If sewage water floods your home, turn off the water, clear the area, and call 911 Restoration right away. This is a very dangerous scenario due to the bacteria involved. Luckily, our water damage Carson City team has all the proper equipment and training to handle such a scenario and will have your home fresh and clean as soon as possible. We take many safety precautions for this disaster as it can cause serious illness.
Leave this job to the professionals. If you are in need of sewage backup cleanup, get a hold of 911 Restoration.
Disaster Restoration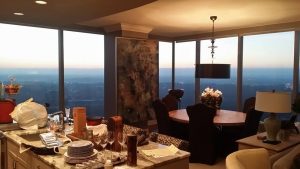 When storms hit and cause massive damage to your property, we will be there. Our water damage Carson City crews offer emergency response to protect your property from further damage. With specialized training for all the different restoration services offered by the industry standard IICRC, we are capable of all your disaster restoration needs.
Call 911 Restoration of Carson City when you find property damage and we will lead you to a fresh start.