Commercial Restoration
When disaster strikes, it can be an overwhelming experience for a property owner. Not only is there a lack of ability to plan for an emergency, it can also mean having to shut your doors until commercial restoration has finished. 
Property damage comes in many forms such as flood damage, smoke damage, or even smoke removal. If left unchecked for too long, you run the risk of your doors being shut for a long time translating immediately to lost revenue.
If left unchecked for too long, you run the risk of your doors being shut for a long time translating immediately to lost revenue. With us, you get a commercial restoration crew that is highly trained to handle a full range of emergency restoration services. Backed by IICRC certifications, our technicians will get your doors back open no matter the emergency restoration service needed.
So don't wait. Call our commercial restoration experts at our 911 Restoration of Carson City unit today to get started on your commercial restoration.
Trust Us With Your Water Damage Restoration
Water damage can spell disaster for any property owner. Whether you own a storefront or an apartment building, water damage requires time, money, and effort to restore and get back to business as usual. As with any emergency, the first step is to identify the source of the damage so you can stop it. Perhaps your sprinklers are malfunctioning, or you suffered a burst pipe.
Urgency is the name of the game when facing water damage. The longer water has to accumulate and spread, the greater the negative impact on your property.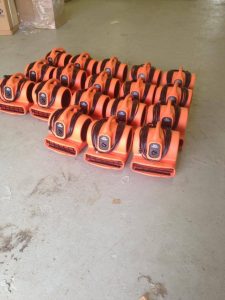 That's why as soon as we arrive, we turn off the water line so the flow of water stops. After that, we shut off the breakers to avoid being shocked by electrical outlets. The quicker that we are able to start extracting the water, the less that will have to be repaired.
911 Restoration of Carson City is locally owned and operated while backed by a nationwide franchise. This allows us to guarantee arrival within 45 minutes of your call, and gives us the ability to go beyond the initial extraction and water restoration by being able to work with your insurance companies and even file the claim on your behalf.
Our clients benefit from the following:
Free visual inspection for property owners only

Water extraction

Burst pipes

Complete home restoration

Care and understanding of your needs

Peace of Mind with our highly trained technicians

And More
As soon as water damage is discovered, call our commercial restoration experts today to get your business open for business as quick as possible.
We Can Do Your Mold Removal
Besides water damage restoration, we are also equipped to handle mold removal. In addition to the initial damage from the water itself, water damage can also lead to the need for mold cleanup. Mold thrives in wet and humid environments, which means a flooded property is a perfect breeding ground for mold to thrive in.
Mold can damage and weaken your building's structure by attacking all of the organic materials. Those wooden support beams that make up your wall? They become weakened and can collapse if not attended to quick enough. In addition to structural damage, mold can also present health problems for people. Health claims can be a landlord's worst nightmare, and we aim to help our property owners avoid that problem.
Our clients can be assured to benefit from:
Free visual m

old inspection for property owners only

IICRC certified mold remediation

Professional mold inspection & sampling

Third-Partying laboratory mold testing

Residential & commercial mold removal

And more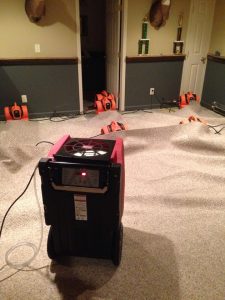 Starting with a free visual inspection for property owners only, we look for signs of  discoloration, crumbling drywall, and strong odors.
After the mold inspection, an estimate will be provided. In our estimate the duration of mold removal along with what is needed to fix what caused the mold infestation is included. If health concerns have arisen as well, we also will perform mold testing to verify safety for your customers and staff.
Immediately after you approve the estimate our commercial restoration begins and we start the mold removal. We use the latest techniques and materials in our mold removal process so you can breathe easier knowing that your commercial property is in the best hands.
Call us today if you think mold is on your premises. This can save you a literal headache as well as minimize any repairs that might be needed. So contact our commercial restoration crew with 911 Restoration of Carson City.