Sewage Backup Cleanup in Carson City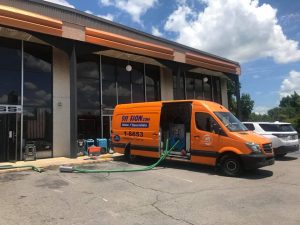 Sewage backup cleanup Carson City services are handled by 911 Restoration. We are fully licensed, insured, and bonded to handle the worst category 3 black water disaster. We will promptly repair your home or commercial building so you can get back to your normal routine.
With expert knowledge in the restoration and remediation industry, a heavy focus on customer services, and all the necessary safety equipment for the job, we are the first choice for flood cleanup and bacteria decontamination.
Whether a toilet overflow, broken pipe, or a municipal sewage backup occurs, 911 Restoration of Carson City has the means of repairing your home and returning it to you smelling fresh and clean. Call now.
Call us at (775) 419-0122 and please allow us to offer you a free visual inspection.
What do I do if I have Black Water in my Home?
Black water is a highly toxic substance that is typically the result of a toilet overflow or similar issue. It is vital you remove yourself and any people and pets from the situation as contact with black water can cause illness and rashes. If ingestion occurred, it is advisable to see a doctor.
911 Restoration and our sewage backup cleanup Carson City specialists will be at the emergency in less than an hour because time is of the essence when it comes to such a caustic disaster. Our goal is to keep your property intact and restore or replace all the contaminated elements.
Upon arrival, we will shut off your water line and electricity, if you have not already, to limit the amount of damage from the sewage flood.
Next, we will ensure your safety and ours by containing the area and starting the treatment on the affected area. Once the situation is under control, we will discuss solutions with your insurance company and you to make sure that you get the best service possible during such a trying time.
Call us at(775) 419-0122 and learn how we can help.
For personalized, professional water damage restoration, decontamination, and all other disaster services, call 911 Restoration.
Water Damage DIY Cleanup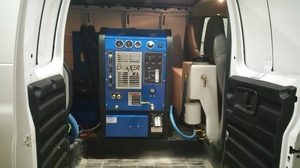 Due to the toxic nature of sewage backup, it is obvious why you do not want to do it yourself. Our sewage backup cleanup Carson City technicians wear full hazmat suites to clear this type of mess. Even the less toxic water damage scenarios require a professional's touch, however, because it could leave mold in its wake.
In addition, water has a knack for seeping into drywall and flooring very quickly. Without our equipment, it is unlikely that your property will be completely dry.
If bacteria is left over, you could be held liable for a less than ideal cleanup job. Call us at (775) 419-0122 and see how we can help you.
Call our sewage backup cleanup Carson City staff to avoid the dangers of category 3 water damage carson city.