Ormsby County
The technicians at 911 Restoration of Carson City pride themselves on being able to offer comprehensive restoration services to all the home and business owners in Ormsby County.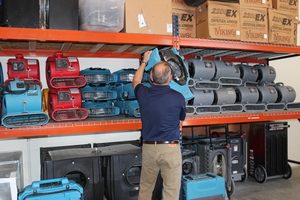 If a pipe bursts in your commercial or residential property it can have a major impact on your life, especially if the water damage is severe enough to displace you during the repairs.
The water damage restoration specialists want to make the remediation process as easy on you as possible, which is why we are available 24/7/365 to talk your calls.
When you are dealing with a water emergency such as an interior flood or pipe burst, the agents in Ormsby County will arrive at your property within 45 minutes of receiving your call.
Not only do the technicians provide water damage restoration services, but they also can assist you with any mold removal that you may need to be conducted. Water damage and mold go hand-in-hand, so it is important to hire a company that can handle both.
Call the mold removal experts when your home or business is in need of a fresh start and the technicians at 911 Restoration of Carson City will make sure you get exactly that!
Residential And Commercial Water Extraction Services
Whether you own a home or business in Ormsby County, it is important to be able to rely on a restoration company that can provide you with the around the clock water damage restoration services you need to make a full recovery.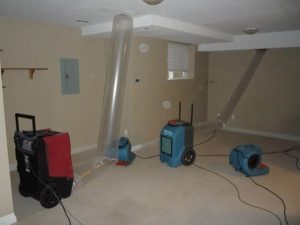 Administering emergency flood cleanup is the best to save money on repair costs and to get you back into your property as soon as possible. The faster the water damage restoration is conducted the less residual problems will occur.
The technicians in Carson City are experts in implementing fast and efficient water extractions services to prevent water damage to wood structures and to stop mold infestations from forming.
The water damage restoration agents always act in the best interest of the customer, no matter what the situation may entail, and the best way to determine exactly what you need is by providing a free visual inspection for property owners.  
This allows the technicians to really check out the home or business and determine exactly what services you need, whether they be water damage restoration or mold removal. So, call the specialists in Ormsby County when you need leak or flood cleanup services and they will get your property repaired in no time!
Leaky Pipes Led To A Mold Infestation In Indian Hills
There are pipes that run through the walls of every commercial and residential property. They carry water in and out of the property, allowing us to have clean water and flush out waste.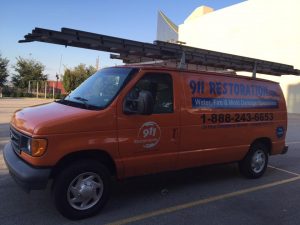 This system usually works pretty flawlessly, but for one customer in Indian Hills, a small leak ended up costing him big money in repair costs. This is because he let the leak go unmitigated for months.
What seemed like a relatively harmless, tiny pipe leak, over time turned into a rampant mold problem. Mold spores were able to live off of the constant moisture coming from the pipe, allowing them to spread throughout the drywall.
Mold removal professionals were called to come to survey the scene once the homeowner began to observe a strong, musty odor. After breaking into the wall, technicians were able to identify the source of the infestation and administer mold removal services.
Mold removal is important for all property owners because the substance can eat away at the structure of the property and cause health issues for those who are breathing in the spores on a regular basis. Water damage restoration and mold removal are usually connected, so call 911 Restoration of Ormsby County and we will provide you with the comprehensive services you need.
Proudly serving Ormsby County and the surrounding cities:
Carson City

Indian Hills

Mound House

Virginia City