How 911 Restoration Helps with Home Reconstruction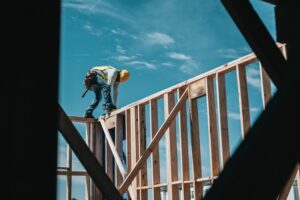 Looking for the perfect home restoration services can be draining, and we completely understand your position. Not only do you have to deal with the frustration of seeing your home in a state of disarray, but you can't even take a moment to break away because your house needs your help.
Chris Poulin, the owner of 911 Restoration in Carson City, had been offering window cleaning services to the community for decades. However, he decided to explore restoration so his community could get the reliable help they need for their home reconstruction from someone who cared.
If you live in Carson City and need home restoration, you'll be making the perfect choice in selecting 911 Restoration.
Kinds of Services 911 Restoration Offers
911 Restoration in Carson City was created to extend as much help as possible. To ensure we offer as many solutions as possible to our clients, we have expanded our scope of services to include the following.
Carson City gets its fair share of storms and floods, which means we prioritize water restoration services. Given the regularity of water damage, several residents try cleaning up themselves. It nearly always leaves gaps that go on to weaken their house structure eventually.
We have a team of trained professionals and will ensure every aspect of your water damage restoration is covered. Our teams will provide services for:
Water removal
Frozen pipe repair
Flood clean-up and repairs to damage
Disaster clean-up
Sewage backup clean-up
Carpet water damage repair
Ceiling leak repair
Crawl space clean-up
Emergency water damage restoration
Water extraction
There is a lot more we cover in this area and you can easily discuss the problem with us and we will let you know our restoration strategy for it.
Sanitization has always been important but it has become even more significant in the light of the COVID-19 pandemic. Although vaccinations are now available, we need to continue taking the necessary precautions to reduce the danger to our health.
We can help you feel completely safe at home by disinfecting your home to protect you from several kinds of viral and bacterial infections. Furthermore, our services also extend to businesses, offices, or other commercial properties.
Since your scope of work involves working with a significant number of people, getting the space sanitized will help you, your employees, clients, and partners feel safer.
Mold goes hand in hand with water damage but comes with its own sets of problems that often involve structural damage to the house's foundation. If left unattended, it can grow into a fungal infestation that can adversely affect your health.
If you have recently noticed mold formation in your house, you need not worry. 911 Restoration offers mold removal as one of the clean-up services, and our teams will ensure your house is mold-free by the time they finish restoration. Carson City residents can avail of the following services when they opt for our mold removal:
Free visual mold inspection for property owners only
Residential and commercial mold removal
Structural drying and dehumidifying to ensure complete mold removal restoration
Third-party laboratory mold testing
Professional mold inspection
All you need to do is call (775) 419-0122 to book your appointment, and you will have the team at your door within 45 minutes to start the clean-up!
Fire damage is always devastating because of the amount of destruction it causes. We understand how financially and emotionally difficult it is to deal with it and, therefore, offer an extensive range of fire damage restoration services for your home reconstruction. Following are the aspects we cover:
Free fire damage assessment for property owners only
Direct insurance billing
Cleaning of dishes, surfaces, and furniture
Smoke removal
Odor removal
Reconstruction and renovation
Smoke damage restoration
Complete fire damage restoration
Packaging and storing of undamaged items
Soot removal
Free insurance consultation
Fire damage weakens the base structure of your house or building, and we ensure our services return your house to the safe and secure place it used to be.
Sewage gives off an awful odor and is unhealthy to be around. To top it off, it can also cause unnecessary blockages, water seepage, and water damage to the property where it remained unaddressed. If you have a sewage clean-up problem, give us a call at (775) 419-0122.
Our teams will reach you as soon as possible, give you an accurate assessment, and offer a solution plan for clean-up.
As a Carson City resident, you already have to deal with the uncertainty of natural disasters like fires, storms, flooding, etc. the last thing you need is to have clean-up added on top of the list of things you need to do for your home reconstruction.
We are dedicated to helping the community so, you can hire us to manage the clean-up for you and remain assured that you will soon have access to a repaired, restored, and reconstructed home. Our disaster restoration service is also available on an emergency basis and will help keep you as safe as possible.
In a Nutshell
Overall, 911 Restoration has a wide range of home restoration services for you when you choose home reconstruction. You can rest easy knowing that you have entrusted the job to a team of professionals who care about your mental well-being.
If you have any questions, feel free to give us a call at (775) 419-0122 or contact us through our website.