Important Questions to Ask When Calling a Sanitization Company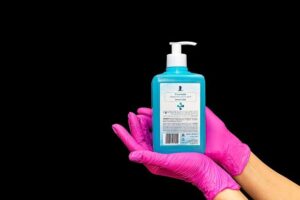 Hiring a sanitization company in Carson City is no easy task. For starters, a quick Google search for "sanitization company near me" yields dozens of results – and there's no clear way of narrowing down your options. Most businesses will tell you anything to get your business
But what if there were a few simple questions you could ask sanitization businesses to separate the wheat from the chaff?
Here are 8 essential questions you need an answer to before hiring a sanitization company for your business or home.
How much experience does your business have?
Every business has a starting point – but do you want your place to be the training ground for new recruits? Experience matters when it comes to sanitization services in Carson City. As a rule, you should select a company that has at least a few years under its belt. An experienced business is more likely to have 'seen it all' and won't be challenged by the prospects of cleaning your facility.
Do You Conduct Background Checks on Employees?
All sanitization companies should screen their employees to verify that they don't have serious criminal convictions and a history of drug abuse. This is important because you'll be giving the keys to your house or office to complete strangers.
Don't hire a business that doesn't perform background checks on its employees. The last thing you want is to put your facility (and reputation) at risk.
Have Your Employees Received Training of Any Kind?
Sanitization companies have been under the spotlight ever since the pandemic hit in late 2019. As a result, sanitization companies have to adopt more advanced commercial cleaning techniques than ever before.
There are many regulatory bodies that govern cleaning practices in various industries. A competent sanitization company will learn about these requirements for the best results.
This is more true for advanced facilities that require specialized services such as hospitals and schools.
Do You Carry Insurance?
Every sanitization business in Carson City should be insured to protect you when someone from their team gets injured on your premises. Common types of coverage include general liability, employee compensation, and automobile liability. Make sure to verify the coverage and confirm that the sanitization company has the right protections in place.
While you could save a few bucks by hiring an uninsured company, the risk is simply not worth it.
What Are Your Prices?
It's important to talk shop before hiring the sanitization company. Asking for prices isn't just about the money. The sanitization industry is very competitive and some businesses may offer a low bid to win your business. If one company is charging a low price for their services, you might want to know why.
Try to learn about the packages the company offers, how many of their staff members will be cleaning your facility, how long it would take, and a detailed breakdown of services provided. Don't go for businesses that offer the lowest price – instead, look at the packages they provide and deliver the best results for you.
What System Do You Have in Place for Communication?
It should be easy to get a hold of the company when you need to ask them a  few questions or discuss instructions. This would not be possible without an easy communication system in place. The sanitization company should have an open communication policy that allows its clients to have frequent and honest conversations.
What Sanitization Products and Tools Will You Bring?
For best results, the sanitization company should bring disinfectants, sanitizers, and microfiber mops, among other tools. Depending on the task required, the company may also bring filters and vacuums to improve the air quality and trap pathogens. For obvious reasons, the employees should wear personal protective equipment (PPE) such as face masks, gloves, and protective eyewear.
All safety protocols must be followed to minimize cross-contamination and properly dispose of hazardous materials.
Pro tip: If the sanitization company asks where you keep your mops and cleaning supplies, run for the woods! A reputable sanitization cleaning company in Carson City will bring its own supplies, tools, and labor for the job.
Can You Provide Me With References?
You can easily do a quick search on Google and Bing to find trustworthy reviews on any sanitization business in Carson City. Make sure to look at Trustpilot, Better Business Bureau, and other platforms that collect online reviews.
With that said, the company should have no problems discussing past contracts and clients. They may also provide you with references (that you can follow up on later for further confirmation).
Don't trust anyone that you're not comfortable with. The sanitization company should have a good reputation in the industry and be willing to engage in friendly conversation to build trust.
Wrap Up – Finding the Best Sanitization Company in Carson City
You now have a good idea about questions to ask sanitization companies before hiring them.  this will give you a better picture about their practices and result in better results for you. If you have any questions or need sanitization services in Carson City, call your local 911 Restoration team. We're always ready to help.